November 22nd 2019 in Cundill history hub
Choosing the best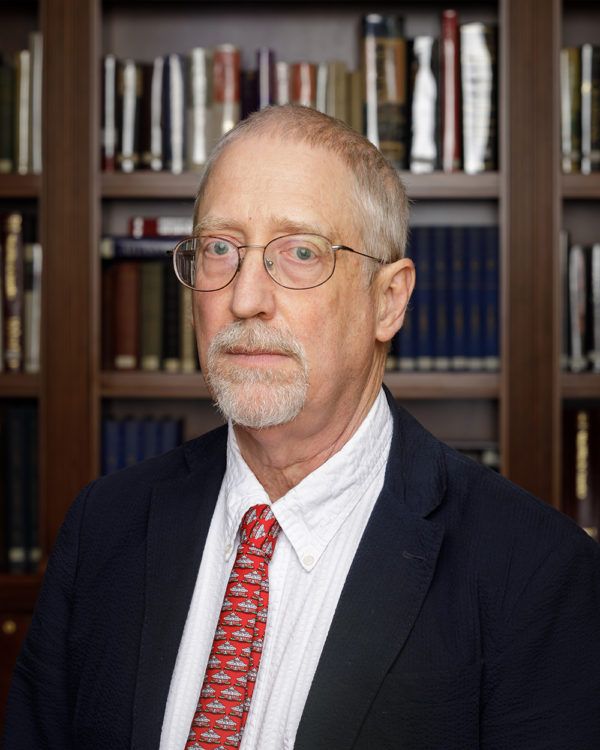 Twice Pulitzer Prize-winning historian Alan Taylor, our 2019 Chair of the Jury, on why serving on the Cundill History Prize jury has been one of the most rewarding experiences of his career.
More ambitious than ever, history writing ranges widely in geography and includes a broader cast of historical actors beyond the usual concern with elites. Recent histories offer greater depth, both socially and culturally, on an expanded canvas of topics. This year's Cundill History Prize jury considered 40 titles, whittled down by a triage committee from nearly 400 submissions. We confronted enormous riches, covering, and coming from, many corners of the world. How would we possibly get down to eight titles (for the shortlist), then to three (for the finalists), and finally decide on the one book that would be our 2019 winner? Fortunately, my fellow jurors — Charlotte Gray, Robert Gerwarth, Jane Kamensky and Rana Mitter — were a delight to work with. Bright, engaged, professional, and always well prepared, everyone in the group sought consensus, after fully discussing every book to consider its special strengths. We all learned a great deal from our reading and discussions through a judging process that began in the spring. We sought books that were intellectually challenging and thoroughly researched, but that could also communicate beyond the academy to reach general readers.
After a summer's reading, we agreed on eight books that stood out, for all of us. Our shortlist included topics as diverse as global climate risks, family dynamics in Britain, justice and injustice in post-Holocaust Europe, and the lingering legacy of slavery in the United States – and ranged in presentation from sweeping synthetic works to intimate micro studies. After further, subsequent discussion we reached consensus on our three finalists. We cherished the opportunity to help sustain the Cundill History Prize, a prize that recognises history as a body of literature that should have very high standards, and that brings together specialists from many countries, and diverse fields to decide on one exceptional book. Choosing a winner was a very close call, but ultimately we unanimously agreed to award the prize to Julia Lovell's exceptional exploration of the origins of Maoism in China, and its global impact. Thanks to the high quality of the writing and scholarship in the nominated works, and of the collegiality and expertise of my fellow jurors, serving on the Cundill History Prize jury has been one of the most rewarding experiences of my career.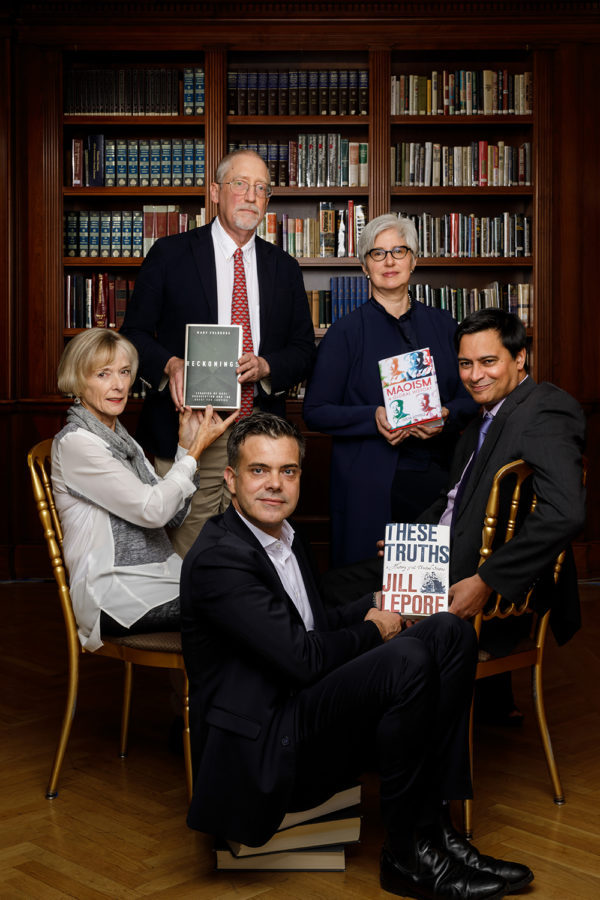 The 2019 jurors with the three finalists titles: Charlotte Gray, Alan Taylor, Robert Gerwarth, Jane Kamensky, Rana Mitter
Alan Taylor holds the Thomas Jefferson Foundation Chair in American History at the University of Virginia. He is the author of eight books including two that won the Pulitzer Prize: William Cooper's Town: Power and Persuasion on the Frontier of the Early American Republic (1995) and The Internal Enemy: Slavery and War in Virginia, 1772-1832 (2013). He also served as the Harmsworth Professors at the University of Oxford in 2016-2017.