December 6th 2022 in Cundill history hub
15th Anniversary Special: Mark Gilbert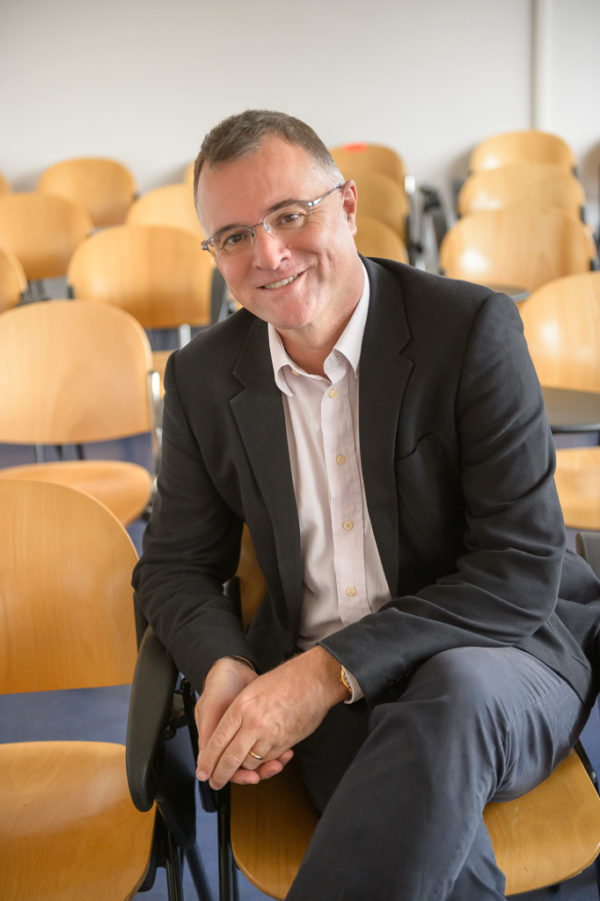 The Cundill History Prize is celebrating its 15th year, what does the prize mean to you?
The prize reminds academic historians that there is a general reading public that wants to read serious history. So much scholarship nowadays is written for purely professional purposes: articles and books written for other specialists who then proceed to cite it in their own works. The more citations and downloads you have, the more "impact" you have, even if no schoolteacher of history (let alone a bank manager, engineer, or dentist) is ever going to read a word you have written. To some extent, this is right and proper: academics do need to satisfy their peers. But history as a discipline shouldn't, in my view, take refuge in academe. The Cundill History Prize encourages historians who write for a general audience. Long may it continue!
You were Chair of the prize in 2018. What has been the impact of this experience on your own career as a historian? What has happened since?
Bit of a cliché, but it changed my life. Until I chaired the prize, I regarded myself primarily as a teacher who periodically wrote general histories that made useful textbooks for university students. I was (and still am) off the media radar. But my colleagues on the jury were such gifted, extraordinarily dedicated people, they made the job much easier than I had feared. I discovered I had all kinds of unsuspected skills – notably chairing meetings, but also writing literary journalism quickly. The whole process was an exercise in self-discovery.
Chairing the jury also first suggested to me that I could aspire to write history for a general audience. As I chaired the prize, and read the books competing for it, I couldn't help saying to myself "you know, I could do this." I had an idea for a book on the Birth of Italian Democracy after World War II that I had been vaguely planning to submit to a university press. I was approached by an agent, Zoe Pagnamenta, whom I met while I was chairing the prize, and I proposed the idea to her instead. To cut a long story short, Penguin will be publishing it in English worldwide, Norton bought the North American rights, and Rizzoli will publish the book in Italian. All I have to do is finish writing it!
You are a British historian with a research interest in Europe. What do we gain from shifting our perspectives?
I am not sure that we do shift our perspectives, but I do think that bringing our perspectives to the history of a country that is not our own can be very fruitful. I was educated in England, in the 1980s, and am still, in many ways, very "British" in intellectual formation, certainly in the way I approach writing historical narrative. I bring this background to my work on Italy.
Does that affect what I write? Yes, of course it does, but it might also help me see things differently from Italian historians and construct the story in an original way. I remember a Spanish friend of mine telling me that Paul Preston, a historian I personally admire very much, was the most widely read contemporary historian in Spain itself because he was perceived as being relatively impartial, politically, and because he looked at events in a different way to Spanish historians.

It is difficult though. I have never met a top-notch Italian historian who truly believes that British or French writers can quite "get" Italian history – but books written in English, especially books written for a general audience, are the ones that shape perceptions internationally. More people outside Italy know contemporary Italian history through the books of Dennis Mack Smith, Paul Ginsborg, Richard Bosworth, or David Kertzer than through any Italian historian.

If you could visit anywhere in the world, at any point in history, where would you go, and why?
This is a very interesting question. At the risk of sounding like a hopeless nerd, since it is my research area, I am going to go with Western Europe in the immediate post-war period. In these years western Europe democratized, rebuilt, began the process of economic unification, was flung into the Cold War, flourished intellectually. Everything I want to write about before I retire is located in this period. I think they must have been stirring years.
---
Mark Gilbert was Chair of the Jury for the 2018 Cundill History Prize. He is Professor of History and International Studies at the Bologna campus of the School of Advanced International Studies (SAIS) of the Johns Hopkins University. Educated at the University of Durham and the University of Wales (PhD 1990), Gilbert previously taught at Dickinson College, the University of Bath, and the University of Trento. Gilbert is primarily a scholar of contemporary European, Italian and British political history: he is currently working on a study of the birth of democracy in Italy after World War II. He is associate editor of the Journal of Modern Italian Studies and a frequent commentator on Italian and European politics in leading policy journals in both Europe and the United States. His most recent book, co-authored with P.M.H. Bell, is The World since 1945 (Bloomsbury, 2016).