February 25th 2020 in News
Peter Frankopan to chair 2020 Cundill History Prize jury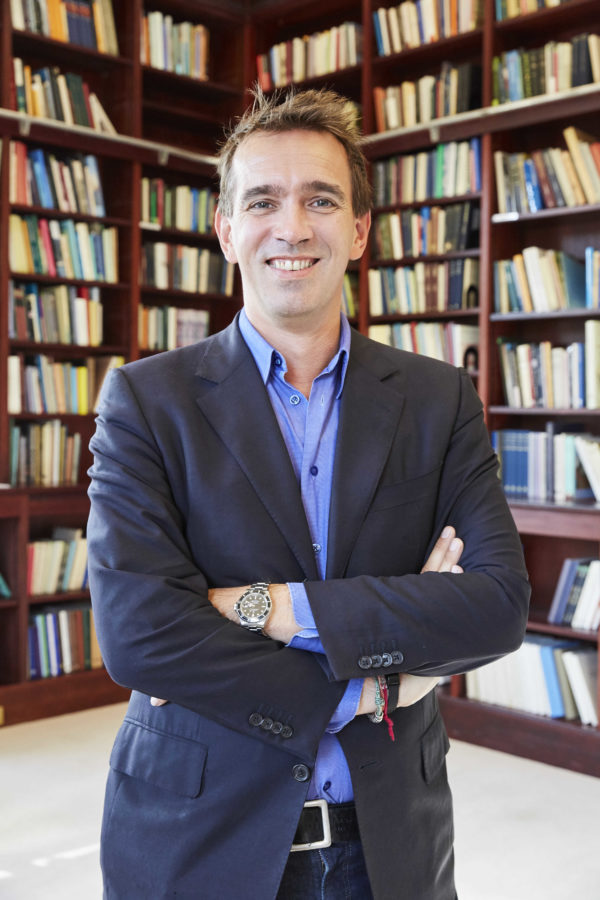 The Professor of Global History at Oxford University Peter Frankopan, best-selling author of The Silk Roads, will chair the jury for the 2020 Cundill History Prize, Antonia Maioni, Dean of the Faculty of Arts at McGill University, announced today.
The award-winning, critically acclaimed British historian – named one of the World's Top 50 Thinkers by Prospect magazine last year – will chair a panel of leading historians and authors to decide the shortlist, finalists and winner of the leading international prize for history writing, administered by McGill University.
Peter Frankopan said: "I'm thrilled to be involved with the Cundill History Prize for 2020, and delighted to chair the jury. This is something of a golden age for history writing. While it can be hard to separate outstanding books that look at different aspects of the past in different ways, it is wonderful to have the chance to celebrate and reward first class scholarship that is accessible and exciting for specialists and the general reader alike. In our noisy, complex and disruptive age, making sense of the world around us is more important than ever."
Antonia Maioni said: "It is fantastic to have Peter Frankopan on board with us – as our distinguished 2020 Chair of the Jury. The Cundill History Prize attracts the best history writing in English, wherever it is being written in the world, as well as translations into English."
Peter Frankopan's internationally best-selling 2015 book The Silk Roads: A New History of the World arrived as a challenge to the narrative of Eurocentrism by shifting the focus towards Asia. His latest book, The New Silk Roads: The Present and Future of the World (2018), analyses recent political and cultural developments in the region.
The Cundill History Prize is accepting submissions from today, and international publishers have until Monday, April 20 to submit their best works of history.
The prize is open to authors from anywhere in the world – regardless of nationality or place of residence – as well as translations into English. For further information, eligibility details and to submit, please visit: www.cundillprize.com/submit.
US$75,000 are awarded to the winner, making the Cundill History Prize the biggest purse for a work of non-fiction in English, with US$10,000 awarded to each of the two runners up.
Following last year's roadshow, which went from New York to Toronto to Montreal, the prize will return to New York for its 2020 shortlist announcement in September. The finalists will be announced in October at a special event the Frankfurt Book Fair, where Canada is the Guest of Honour in 2020. The Cundill History Prize Gala and winner announcement will take place in November in Montreal, with a full programme of events still to be announced.
Last year, the jury chaired by Alan Taylor awarded the China expert and translator of Chinese literature Julia Lovell for Maoism: A Global History, a sweeping re-evaluation of Maoism as a force that played out around the world. The two runners up were Professor of German History at University College London (UCL), Mary Fulbrook, for Reckonings: Legacies of Nazi Persecution and the Quest for Justice and Harvard Professor and The New Yorker staff writer Jill Lepore, for These Truths: A History of the United States.
The 2020 winner will join an alumni list of world-leading historians: Julia Lovell (2019), Maya Jasanoff (2018), Daniel Beer (2017), Thomas W. Laqueur (2016), Susan Pedersen (2015), Gary Bass (2014), Anne Applebaum (2013), Stephen Platt (2012), Sergio Luzzatto (2011), Diarmaid MacCulloch (2010), Lisa Jardine (2009), Stuart B. Schwartz (2008).
For further information, and to join the conversation please visit: www.cundillprize.com
twitter.com/CundillPrize | www.facebook.com/cundillprizem...
For all media enquiries please contact Daniel Kramb at FMcM Associates on +44 207 405 7422 or danielk@fmcm.co.uk.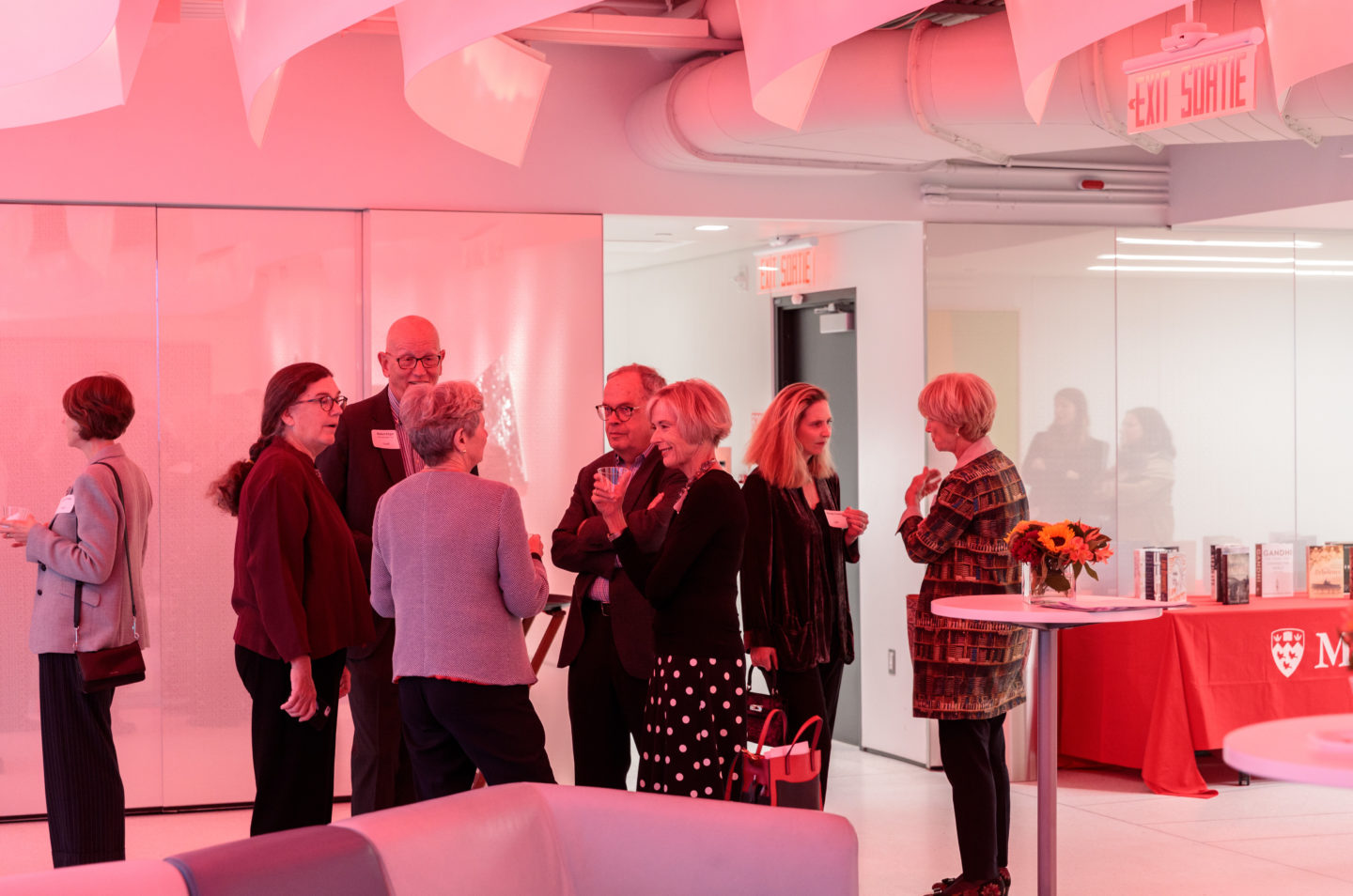 Jurors, authors and members of the audience at the 2019 shortlist announcement in new York. The prize will be returning to the city for its 2020 shortlist announcement.
Notes to Editors
About Peter Frankopan
Peter Frankopan is Professor of Global History at Oxford University, where he is also Stavros Niarchos Foundation Director of the Oxford Centre for Byzantine Research and Senior Research Fellow at Worcester College. He has been Stanley J. Seeger Visiting Fellow in Hellenic Studies at Princeton, Scaliger Visiting Professor at Leiden and Presidential Scholar at the Getty Center in Los Angeles. His book, The Silk Roads: A New History of the World was described as 'magnificent' (Sunday Times) 'dazzling' (Guardian), and 'not just the most important history book in years, but the most important in decades' (Berliner Zeitung). A New York Times Bestseller, it was named one of the Sunday Times Books of the Decade (2010-19). Peter's latest book, The New Silk Roads: The Present and Future of the World was awarded the Carical Prize for Social Sciences in 2019, when Peter also won Germany's Calliope Prize.
About the Cundill History Prize
The Cundill History Prize recognizes and rewards the best history writing in English. A prize of US$75,000 is awarded annually to the book that embodies historical scholarship, originality, literary quality and broad appeal. The two runners-up each receive US$10,000. The Cundill History Prize is administered by McGill University in Montreal and awarded by five distinguished jurors. It honours the abiding passion for history of its founder, F. Peter Cundill, by encouraging informed public debate through the wider dissemination of history writing to new audiences around the world.
About McGill University
Founded in Montreal, Quebec, in 1821, McGill is a leading Canadian post-secondary institution. It has two campuses, 11 faculties, 13 professional schools, 300 programs of study and over 40,000 students, including more than 10,200 graduate students. McGill attracts students from over 150 countries around the world, its 12,800 international students making up 31% per cent of the student body. Over half of McGill students claim a first language other than English, including approximately 19% of our students who say French is their mother tongue. www.mcgill.ca
About F. Peter Cundill
F. Peter Cundill (1938-2011), a distinguished alumnus of McGill University, was a philanthropist, sportsman, diarist, and renowned global investor. A voracious reader and inveterate traveller, F. Peter Cundill had an abiding passion for history: he believed that it was possible to comprehend the present and arrive at a measured perspective about the future only by first understanding the past. This led him to found the Cundill History Prize. The Peter Cundill Foundation continues to support charities, research projects, and educational and enterprise gifts to young people.
www.thepetercundillfoundation....
About HistoryExtra
A media partner of the prize, HistoryExtra is the online home of three leading popular history magazines: BBC History Magazine, BBC History Revealed, and BBC World Histories. It is the place to go for accessible and authoritative historical content across all topics and periods. www.historyextra.com