February 23rd 2021 in News
Michael Ignatieff will chair the 2021 Cundill History Prize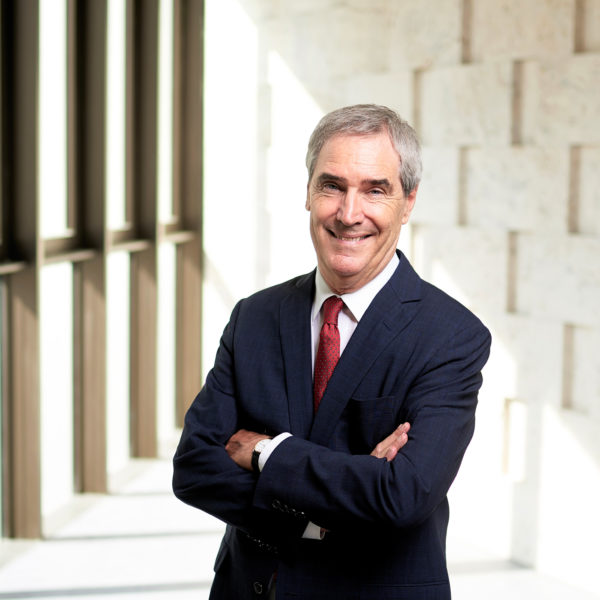 The historian, author, university professor and former Leader of the Liberal Party of Canada Michael Ignatieff will chair the jury for the 2021 Cundill History Prize.
Ignatieff's wide-ranging career has taken him from being a journalist, broadcaster, and Booker Prize-shortlisted novelist to the heart of politics in his native Canada, where he served as a Member of Parliament and then as Leader of the Liberal Party of Canada and Leader of the Official Opposition. As an academic, he has held senior posts at Cambridge, Oxford, Harvard, and the University of Toronto. He currently serves as Rector and President of Central European University.
Michael Ignatieff said: "I'm a historian by training and like nothing better than history books that upend our understanding of the present. So it's a wonderful opportunity to chair this year's Cundill History Prize and go in search of great history writing that tells a compelling story, is grounded in world-class research and changes our understanding of the contemporary world."
The Canadian will chair a panel of world-class historians to decide the shortlist, finalists and winner of the leading international prize for history writing, administered by McGill University.
Submissions are now open and publishers have until Friday, April 30 to submit their best works of history for consideration. The prize is open to authors from anywhere in the world, regardless of nationality or place of residence, and also accepts translations into English. As of 2020, it has transitioned to a fully digital submissions process. For further information, eligibility details and to submit, please visit: www.cundillprize.com/submit.
Jason Opal, Chair of the Department of History and Classical Studies at McGill, said: "We are thrilled that the jury for the 2021 Cundill History Prize will be chaired by Michael Ignatieff, a scholar and statesman with a unique perspective on the human past and the human condition. As an historian, writer, political leader, and expert on human rights and international affairs, he is ideally suited to help us find the very best in historical writing and scholarship. As the world is facing overlapping crises, it is vital to understand history itself—to see how we arrived at this point, and, from there, how we might change course. This is the central purpose of the Cundill History Prize, as we continue to seek out the books that help us navigate our troubled times."
US$75,000 are awarded to the winner, making the Cundill History Prize the biggest purse for a work of non-fiction in English, with US$10,000 awarded to each of the two runners up.

Following last year's fully digital programme, delivered to an ever-growing, worldwide audience through a network of partners including CBC Ideas, Literary Hub, History Hit, History Extra and

Literary Review of Canada, the prize forges ahead in 2021 with an exciting line-up of events in store. The shortlist will be announced in September, followed by the finalists announcement in October. The winner will be named in early December 2021 as part of the second annual Cundill History Prize Festival—set to also include the Cundill Lecture and Cundill Forum, alongside new features. The full season calendar will be unveiled later this year.
Last year, the jury chaired by Peter Frankopan rewarded Rutgers Distinguished Professor of History and scholar of Nahuatl Camilla Townsend for her Fifth Sun: A New History of the Aztecs, a revolutionary retelling of early Mexican history through the indigenous people's own words. The two-runners up are Vincent Brown, Professor of American History and African and African American Studies at Harvard University, for Tacky's Revolt: The Story of an Atlantic Slave War; and the award-winning, best-selling British historian William Dalrymple, for The Anarchy: The Relentless Rise of the East-India Company.
The 2021 winner will join an alumni list of world-leading historians: Camilla Townsend (2020), Julia Lovell (2019), Maya Jasanoff (2018), Daniel Beer (2017), Thomas W. Laqueur (2016), Susan Pedersen (2015), Gary Bass (2014), Anne Applebaum (2013), Stephen Platt (2012), Sergio Luzzatto (2011), Diarmaid MacCulloch (2010), Lisa Jardine (2009), Stuart B. Schwartz (2008).
Notes to Editors
About Michael Ignatieff
Born in Canada, educated at the University of Toronto and Harvard, Michael Ignatieff is a university professor, writer and former politician. His major publications are The Needs of Strangers (1984), Scar Tissue (1992), Isaiah Berlin (1998), The Rights Revolution (2000), Human Rights as Politics and Idolatry (2001), The Lesser Evil: Political Ethics in an Age of Terror (2004), Fire and Ashes: Success and Failure in Politics (2013), and The Ordinary Virtues: Moral Order in a Divided World (2017). Between 2006 and 2011, he served as an MP in the Parliament of Canada and then as Leader of the Liberal Party of Canada and Leader of the Official Opposition. He is a member of the Queen's Privy Council for Canada and holds thirteen honorary degrees. Between 2012 and 2015 he served as Centennial Chair at the Carnegie Council for Ethics in International Affairs in New York. Between 2014 and 2016 he was Edward R. Murrow Chair of Press, Politics and Public Policy at the Harvard Kennedy School. He is currently the Rector and President of Central European University.
About the Cundill History Prize
The Cundill History Prize recognizes and rewards the best history writing in English. A prize of US$75,000 is awarded annually to the book that embodies historical scholarship, originality, literary quality and broad appeal. The two runners-up each receive US$10,000. The Cundill History Prize is administered by McGill University in Montreal and awarded by five distinguished jurors. It honours the abiding passion for history of its founder, F. Peter Cundill, by encouraging informed public debate through the wider dissemination of history writing to new audiences around the world. www.cundillprize.com
About McGill University
Founded in Montreal, Quebec, in 1821, McGill is a leading Canadian post-secondary institution. It has two campuses, 11 faculties, 13 professional schools, 300 programs of study and over 40,000 students, including more than 10,200 graduate students. McGill attracts students from over 150 countries around the world, its 12,800 international students making up 31% per cent of the student body. Over half of McGill students claim a first language other than English, including approximately 19% of students who say French is their mother tongue. www.mcgill.ca
About F. Peter Cundill
F. Peter Cundill (1938-2011), a distinguished alumnus of McGill University, was a philanthropist, sportsman, diarist, and renowned global investor. A voracious reader and inveterate traveller, F. Peter Cundill had an abiding passion for history: he believed that it was possible to comprehend the present and arrive at a measured perspective about the future only by first understanding the past. This led him to found the Cundill History Prize. The Peter Cundill Foundation continues to support charities, research projects, and educational and enterprise gifts to young people. www.thepetercundillfoundation.com