December 2nd 2021 in News
Marjoleine Kars wins 2021 Cundill History Prize for untold story of a slave rebellion unearthed from unique Dutch archive
Marjoleine Kars has been named winner of the 2021 Cundill History Prize for Blood on the River: a Chronicle of Mutiny and Freedom on the Wild Coast (The New Press). Kars accessed a previously untapped Dutch archive to reveal the little-known story of a 1763 slave rebellion in Berbice, a Dutch colony in present-day Guyana. Drawing on nearly 900 interrogation transcripts – extremely rare verbatim accounts from suspected rebels, bystanders, and witnesses – she is able to provide a unique day-by-day account of the revolt, in the words of both colonists and, crucially, the slaves themselves.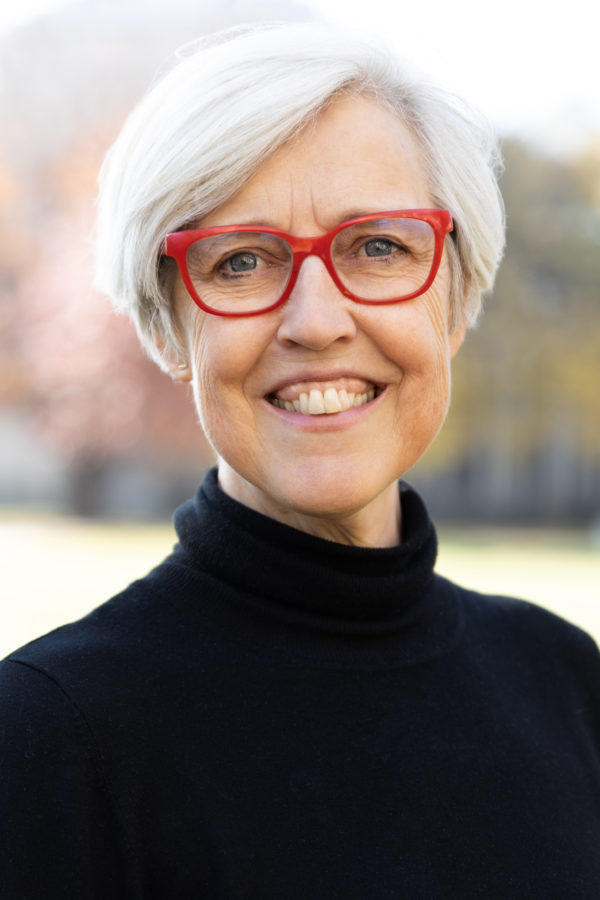 Michael Ignatieff, 2021 Chair of the Jury, made the announcement during the digital winner ceremony of the leading international history prize, administered by McGill University. He said: "Superbly researched and narrated, Marjoleine Kars' Blood on the River achieves something remarkable: it transforms our understanding of two vitally important subjects— slavery and empire—and it tells a story so dramatic, so compelling that no reader will be able to put the book down. It was the unanimous choice of our jury."
A professor of history at the University of Maryland, Baltimore County, Kars grew up in the Netherlands and now lives in Washington, D.C. A noted historian of slavery, she is also the author of Breaking Loose Together. The historian receives US$75,000 – the largest reward for a work of non-fiction in English.

The two runners-up are the UK-based Canadian historian Rebecca Clifford, Professor of Transnational and European History at the University of Durham (Survivors: Children's Lives after the Holocaust, Yale University Press), and the French historian Marie Favereau, Associate Professor of History at Paris Nanterre University (The Horde: How the Mongols Changed the World, Belknap Press of Harvard). They each receive a Recognition of Excellence Award of US$10,000.
Today's winner ceremony was hosted by Nahlah Ayed, presenter of CBC Ideas — a media partner of the prize —, from the Montreal Museum of Fine Arts, the traditional venue of the gala. It was broadcast live in partnership with History Hit, whose presenter Dan Snow conducted live interviews with the finalists. The event concluded the Cundill History Prize Festival, a 2-day programme of digital events that delivered the prize to its global audience. It can now be re-watched here.
Juror Eric Foner said: "Marjoleine Kars's Blood on the River is a model of historical scholarship that promises to change our understanding of slavery and slave resistance in the Atlantic world. Using a remarkable hitherto unknown archive, Kars constructs a compelling narrative that illuminates the brutal nature of slavery in present-day Guyana. The slave rebels come across not as stereotypical heroes or villains, but as flesh and blood historical actors, who differed among themselves about the nature of freedom and the future place of their community in the Atlantic system. A brilliant stylist, Kars has constructed a gripping narrative that brings to life a forgotten world."
Juror Henrietta Harrison said: "Marjoleine Kars' Blood on the River is a fascinating read. The story of the slave rebellion is dramatic, and the characters — both African and Dutch — come to life as real, morally complex, characters. Kars has done deep research in the wonderful Dutch archives of the rebellion, and she combines that with careful reflection on the African societies from which the slaves had been taken and the impact that their lives would have had on them. This is a book by someone who is interested in stories but also interested in people and how they work.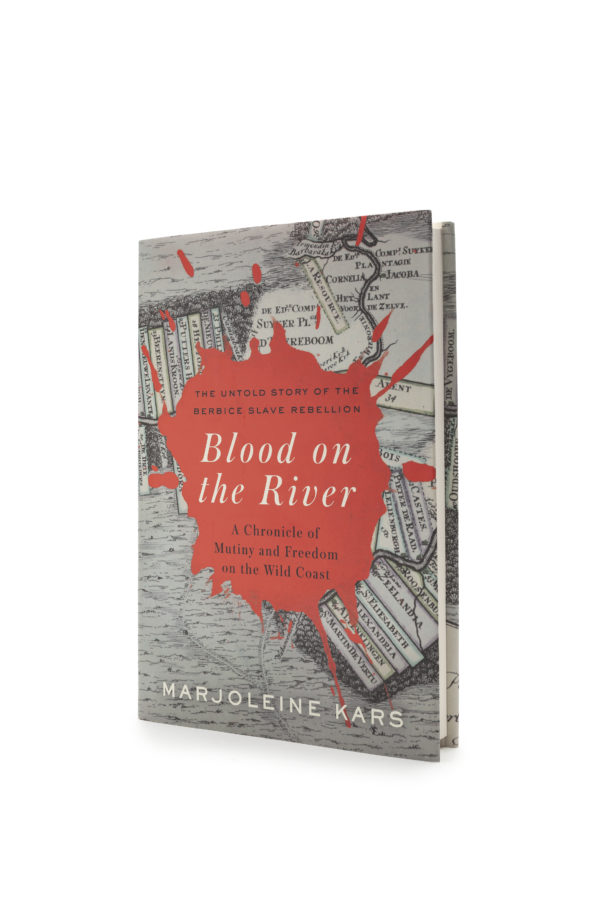 Juror Sunil Khilnani said: "Through remarkable archival discovery and rigorous scholarship, Marjoleine Kars reconstructs an entire lost world — of domination and resistance, force and law. With deft narrative command, she invites us as readers to inhabit this world, and to recognize that
there are no easy choices or comforting moral judgements to be made. An unforgiving portrait that reveals a brutal society, peopled by real humans."
Juror Jennifer L. Morgan said: "Marjoleine Kars' Blood on the River fundamentally alters what we know about revolutionary change. While she vividly conveys the pain and violence of enslavement, she also illuminates the challenges of undertaking an effort to overthrow a slaveholding regime. Kars' exploration of the 1763 Berbice Revolt charts a crucial moment in the story of freedom and revolution in the 18th century Atlantic world. This story has, for so long, gone relatively unexamined. Kars' skills as a researcher and a writer reposition the lives of these freedom fighters at the heart of our understanding of the Atlantic World."
Following Camilla Townsend (2020, Fifth Sun), Julia Lovell (2019, Maoism), Maya Jasanoff (2018, The Dawn Watch), and Daniel Beer (2017, The House of the Dead), Kars is the fifth in a group of exceptional authors awarded the international prize since it relaunched in 2017. She joins an impressive list of world-class alumni, from Susan Pedersen to Gary Bass, from Lisa Jardine to Diarmaid MacCulloch.
Camilla Townsend kicked off the Cundill History Prize Festival on Wednesday (December 1), delivering the 2021 Cundill Lecture on " Thinking About the Aztecs". The event was brought to an international audience in partnership with HistoryExtra. Later that day, the Cundill Forum, in partnership with CBC Ideas, saw a conversation between finalists Rebecca Clifford, Marie Favereau and Marjoleine Kars under the headline "Why Do We Rewrite History?".
Mary Hunter, Interim Dean of the Faculty of Arts at McGill University, said: "In our second year running the Cundill History Prize as a fully digital programme, we have reached an even bigger audience with some of the best history writing being produced right now, and today's winner announcement marks the highpoint of another fantastic season of events. Our 2021 jurors have chosen three extremely relevant finalists and, with Marjoleine Kars' Blood on the River, we have a winner that brilliantly combines what our prize is seeking: mastery of the historian's craft, a compelling narrative, and a fresh perspective on a topic that couldn't be more relevant today."
Endowed by F. Peter Cundill, a distinguished McGill alumnus, philanthropist, and renowned global investor, the Cundill History Prize is open to books in English from anywhere in the world, regardless of the author 's nationality or place of residence, as well as works translated into English.
Previous winners are: Camilla Townsend (2020), Julia Lovell (2019), Maya Jasanoff (2018), Daniel Beer (2017), Thomas W. Laqueur (2016), Susan Pedersen (2015), Gary Bass (2014), Anne Applebaum (2013), Stephen Platt (2012), Sergio Luzzatto (2011), Diarmaid MacCulloch (2010), Lisa Jardine (2009), Stuart B. Schwartz (2008).