May 26th 2020 in News
Anne Applebaum, Lyse Doucet, Eliga Gould and Sujit Sivasundaram join Peter Frankopan as jurors for the 2020 Cundill History Prize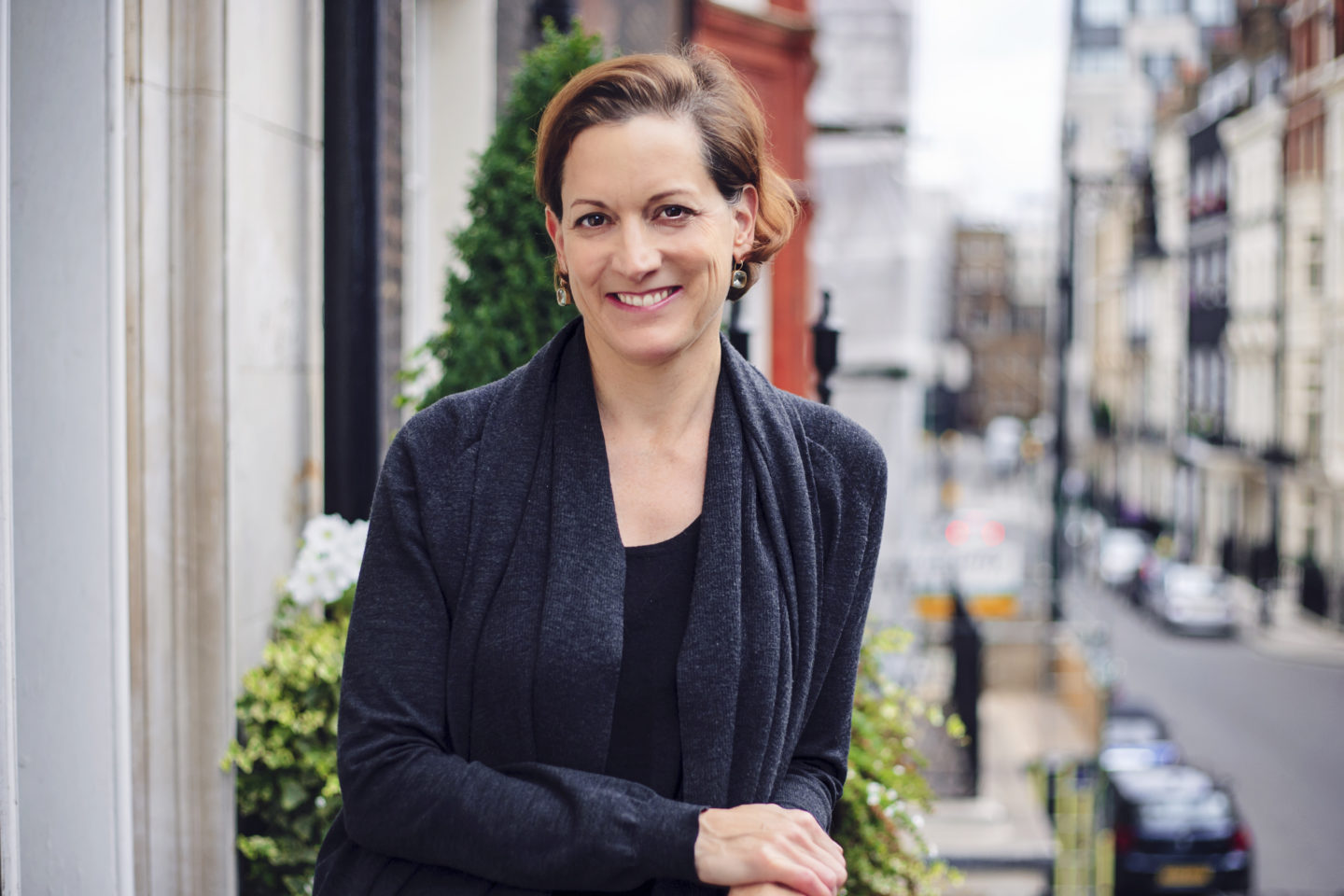 The Cundill History Prize is steering through one of the most challenging moments in recent world history with an exceptional international jury of prize-winning historians and journalists. Announcing the 2020 panel, Antonia Maioni, Dean of the Faculty of Arts at McGill University, said: "The function of the Cundill History Prize to champion the world's best history writing as a way to better understand the present and to start mapping a future is perhaps more important than ever right now."

The Oxford Professor of Global History, Peter Frankopan (The Silk Roads), 2020 Chair of the Jury, will be joined by
Pulitzer Prize-winning American-Polish historian Anne Applebaum, senior fellow at John Hopkins University, staff writer at the The Atlantic, and author of Red Famine; the Cundill History Prize-winning Iron Curtain; and Gulag: A History
Chief International Correspondent and Senior Presenter for the BBC, the Canadian Lyse Doucet OBE C.M., who played a key role in the BBC's coverage of the "Arab Spring" and has been posted in Jerusalem, Amman, Tehran, Islamabad, Kabul and Abidjan
Professor of History at the University of New Hampshire, Eliga Gould, a Jamestown Prize winner and George Washington Book Prize finalist, whose extensive work on the American Revolution emphasises the entangled history Americans shared with the rest of the world; and
British-Sri Lankan historian Sujit Sivasundaram, Professor of World History at Cambridge University and Director of the university's Centre of South Asian Studies, recipient of a Philip Leverhulme Prize for History, and author of numerous books, including the forthcoming Waves Across the South.
Administered by McGill University, the Cundill History Prize rewards the best history writing in English. US$75,000 are awarded to the winner, making the the prize the biggest purse for a work of non-fiction in English, with US$10,000 going to each of the two runners up.
The leading international prize for history writing has faced the challenges of recent months head-on: adapting to the new environment and working closely with publishers around the word, the prize received over 300 digital-only submissions by its May 1 deadline. The jurors will shortly be sent pre-loaded e-readers to facilitate the reading period over the summer months, before they will hold their first meeting, via videoconference, to decide the 2020 shortlist, to be announced in mid-September.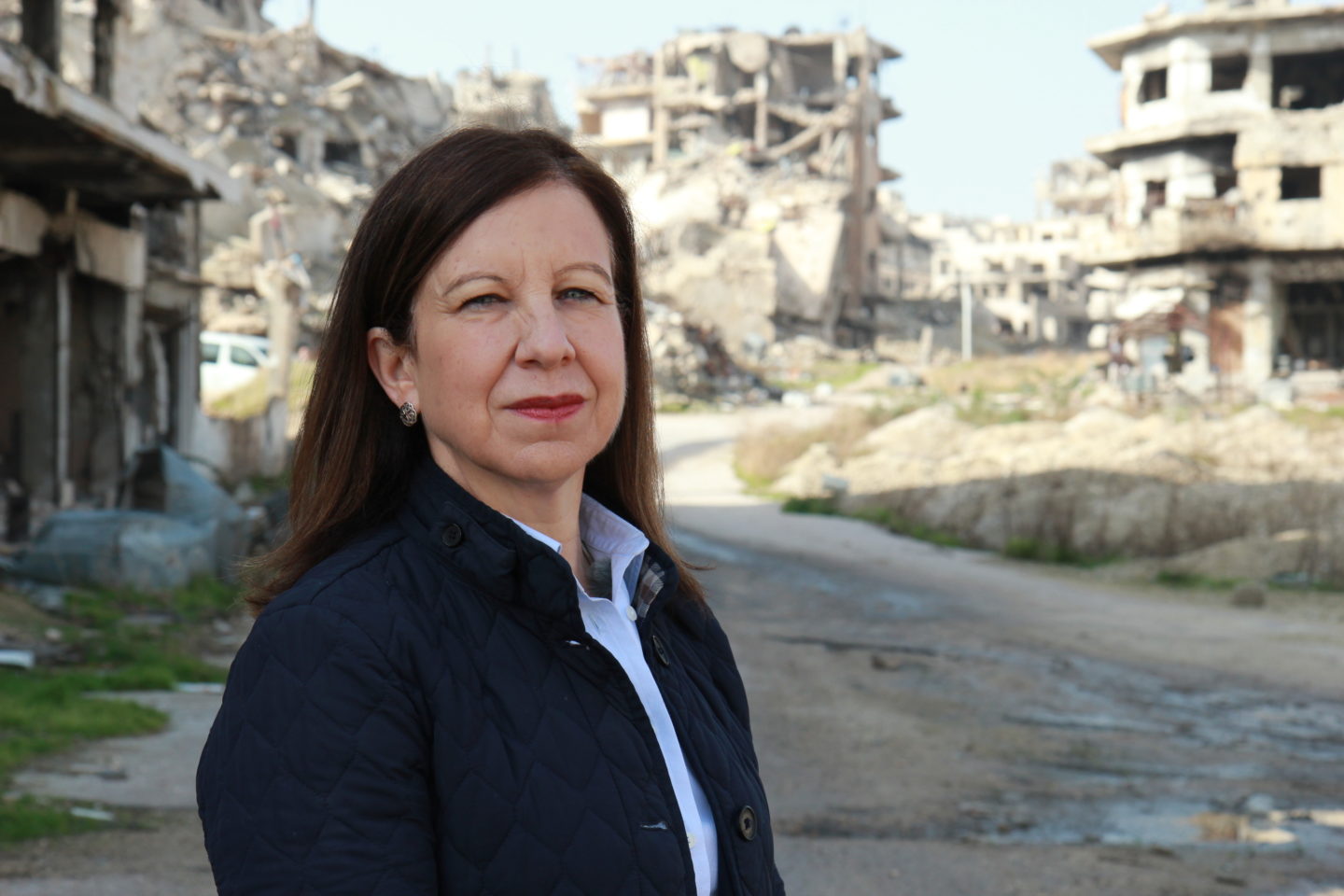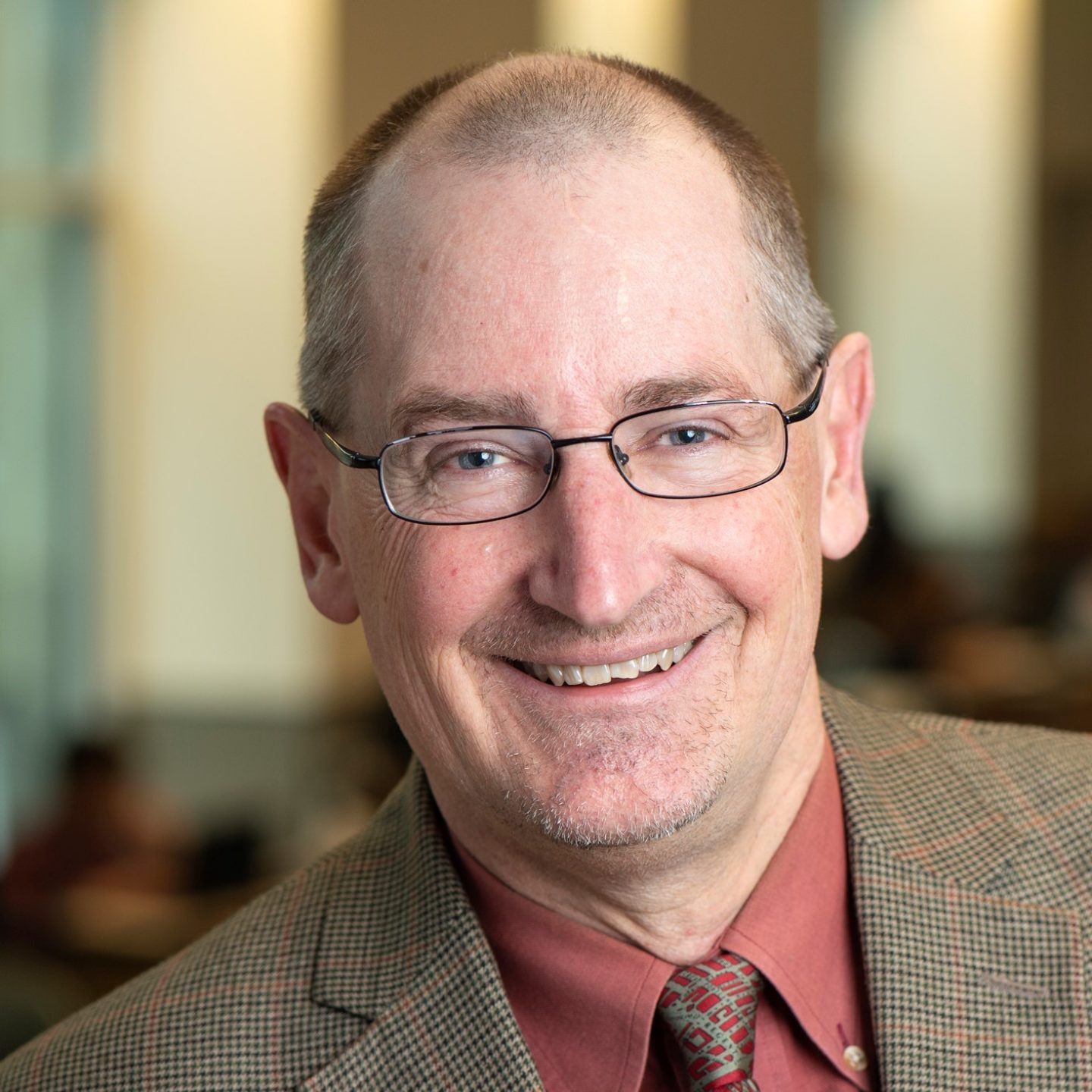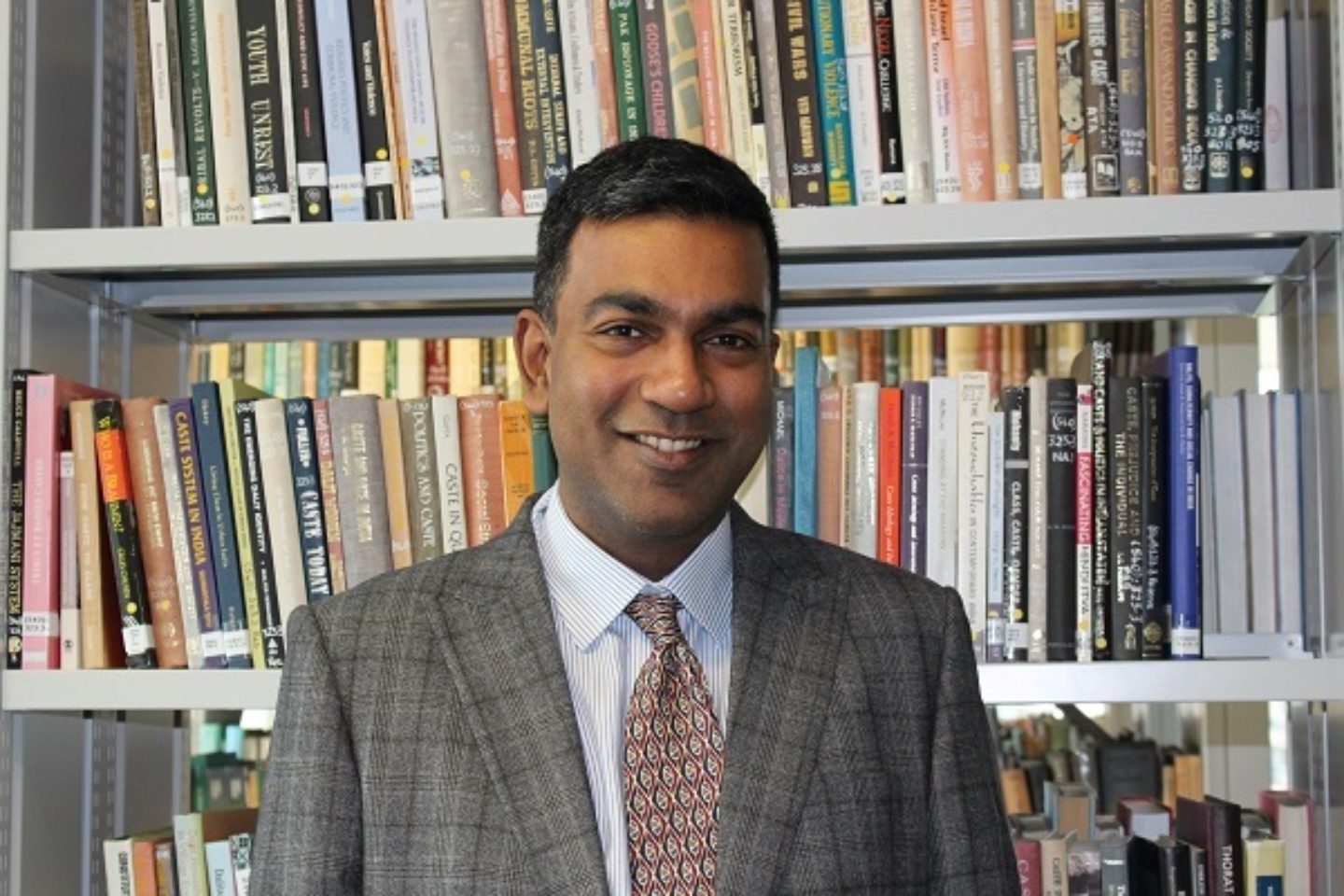 Anne Applebaum said: "There has never been a moment when good history — fact-based, well-researched, but also well-written — has been so necessary. It is so easy now to turn the past into myth; great history books can prevent that from happening."
Lyse Doucet said: "Now, more than ever, as we ponder an uncertain future, we need to delve into what's gone before, been thought and done before. To be a juror for the 2020 Cundill History Prize is to be given a key which unlocks other worlds – the landscapes inhabited by the best scholars and students of history alike. I hope to discover authors and books which bring the past to life through storytelling as real and urgent as our own time. I want to be drawn into writing where characters lift from the pages and powerful turns of phrase spark insights and ideas. I want a ringing affirmation of how much history matters."

Eliga Gould said: "Getting to select the winners for an award like the Cundill History Prize is a chance to read today's very best history. That's enormously exciting. Good history builds on and broadens what other historians have already said, but it does so in ways that are accessible to the reading public. Accessibility is really, really important. Because history is the story of complicated people and diverse, complex societies, the best history always surprises. It forces us out of our comfort zone, no matter where that comfort zone is — left, right, or center. That's why history is so vital for civic health."
Sujit Sivasundaram said: "One thing we need in order to find a way out of the fatigue and toll of the pandemic is brilliant, surprising and creative historical writing. This is the kind of writing that can distract as well as resonate, that brings past worlds to view in vivid detail and which shows the deep roots of our present. Our task will not be easy but I'm sure we will find these qualities in rich measure. 2020's historical writing seems yet more dynamic than before in engaging with a rich set of issues from environmental change to decolonisation and globalisation. It looks at the past from a diverse set of vantage points. I relish the prospect of this marathon of reading — what better for a period of social-distancing?"
Peter Frankopan said: "This has been an extraordinary year for history writing, with some truly exceptional books that have changed how we look at the past. As we've all been learning during lockdown, making sense of the world around us has never been more important. I'm very excited by the outstanding panel that have agreed to judge the Cundill History Prize this year – and to be working with them to find the voices and ideas that have shown again why the study of history is so important."
The shortlist announcement in September — originally scheduled for New York, following last year's high-profile event in the city — will be delivered as a virtual event. Details of the finalists announcement in October — planned as a physical event at Frankfurt Book Fair — will be announced in due course.
The Cundill History Prize Gala and winner announcement is scheduled to take place in Montreal on November 19, with the Cundill History Prize Lecture to be given at McGill by the 2019 winner, Julia Lovell, on November 18.
Antonia Maioni, Dean of the Faculty of Arts at McGill University, said: "With geographical areas of expertise and interests that span the globe, and a wealth of achievements, prizes and distinctions between them, this is a truly globally-minded, stand-out panel. We are delighted to have these five jurors onboard as the Cundill History Prize works to be a force for good at a very fractured, uncertain moment in time."
Last year, the prize was won by Julia Lovell, Professor of Modern China at Birkbeck College, University of London, for Maoism: A Global History. The two runners up were Professor of German History at University College London Mary Fulbrook, for Reckonings: Legacies of Nazi Persecution and the Quest for Justice, and Harvard Professor and The New Yorker staff writer Jill Lepore, for These Truths: A History of the United States.
For further information, and to join the conversation, please visit: cundillprize.com | twitter.com/cundillprize | facebook.com/cundillprizemcgill
Notes to Editors
Peter Frankopan (Chair) is Professor of Global History at Oxford University, where he is also Stavros Niarchos Foundation Director of the Oxford Centre for Byzantine Research and Senior Research Fellow at Worcester College. He has been Stanley J. Seeger Visiting Fellow in Hellenic Studies at Princeton, Scaliger Visiting Professor at Leiden and Presidential Scholar at the Getty Center in Los Angeles. His book, The Silk Roads: A New History of the World was described as 'magnificent' (Sunday Times) 'dazzling' (Guardian), and 'not just the most important history book in years, but the most important in decades' (Berliner Zeitung). A New York Times Bestseller, it was named one of the Sunday Times Books of the Decade (2010-19). Peter's latest book, The New Silk Roads: The Present and Future of the World was awarded the Carical Prize for Social Sciences in 2019, when Peter also won Germany's Calliope Prize.
Anne Applebaum is a staff writer for The Atlantic and a senior fellow at the Agora Institute at Johns Hopkins University, where she runs a project on 21st century disinformation. She is the author of several books, including Red Famine: Stalin's War on Ukraine; Iron Curtain: The Crushing of Eastern Europe 1944-1956 and Gulag: A History, which won the 2004 Pulitzer Prize for non-fiction. Her newest book, Twilight of Democracy, will appear in July 2020. She was a Washington Post columnist for fifteen years and is a former member of the Washington Post editorial board, a former deputy editor of the Spectator, and a former Warsaw correspondent of the Economist. Her work has appeared in the New York Review of Books, Foreign Affairs and many other publications. She lives in Warsaw and London.
Lyse Doucet OBE C.M. is the BBC's Chief International Correspondent, and a senior presenter who anchors news programmes for BBC World News television and BBC World Service radio. She is regularly deployed to present special news coverage from the field and report across the BBC's domestic and global outlets. Lyse spent 15 years as a BBC foreign correspondent with postings in Jerusalem, Amman, Islamabad, Tehran, Kabul and Abidjan. She is a regular visitor to the Middle East and has covered major stories in the region since 1994, when she established the BBC's office in Amman, Jordan. Lyse was nominated to the Order of Canada in 2018 and received an OBE in the Queen's Honours list in 2014 for her services to broadcasting. Born in eastern Canada, Lyse has thirteen honorary doctorates from leading British and Canadian Universities. She is a Senior Fellow of Massey College at the University of Toronto, a trustee of the Intermediate charity for mediation and negotiation, an honorary patron of Canadian Crossroads International, and a member of Friends of Aschiana UK which supports working street children in Afghanistan.
Eliga Gould is Professor of History at the University of New Hampshire. He has written extensively on the American Revolution, emphasizing the entangled history that Americans shared with the rest of the Americas, Africa, Europe, and the wider world. His books include The Persistence of Empire: British Political Culture in the Age of the American Revolution (2000), winner of the Jamestown Prize from the Omohundro Institute of Early American History and Culture, Empire and Nation: The American Revolution in the Atlantic World, co-edited with Peter S. Onuf (2005), and Among the Powers of the Earth: The American Revolution and the Making of a New World Empire (2012), which won the SHEAR Book Prize from the Society for Historians of the Early American Republic and was a finalist for the George Washington Book Prize, as well as being named a Library Journal Best Book of the Year. He has held long-term fellowships from the John Simon Guggenheim Memorial Foundation, the National Endowment for the Humanities, the Charles Warren Center for the Study of American History at Harvard University, and the Fulbright-Hays Program to the United Kingdom.
Sujit Sivasundaram is Professor of World History at the University of Cambridge and Fellow and College Lecturer in History at Gonville and Caius College. He is also Director of the Centre of South Asian Studies at the University of Cambridge and until recently, he was editor of The Historical Journal. His new book, Waves Across the South: A New History of Revolution and Empire, will be out later this year. It revisits the age of revolutions from the Indian and Pacific Oceans and from the perspective of indigenous and colonised peoples. His research spans the histories of oceans, culture, science, race, the environment and empires. He is the author of Islanded: Britain, Sri Lanka and the Bounds of an Indian Ocean Colony (2013) and Nature and the Godly Empire: Science and Evangelical Mission in the Pacific, 1795-1850 (2005). In 2012, he was awarded a Philip Leverhulme Prize for History, given to distinguished early-career historians in the UK. He has held the Sackler Caird Fellowship of the National Maritime Museum, Greenwich and visiting fellowships in Sydney, Paris and Singapore. He is Syndic of the Fitzwilliam Museum and a member of the Advisory Committee of Cambridge University's inquiry into the legacies of enslavement. He was born in Colombo, Sri Lanka.
About the Cundill History Prize The Cundill History Prize recognizes and rewards the best history writing in English. A prize of US$75,000 is awarded annually to the book that embodies historical scholarship, originality, literary quality and broad appeal. The two runners-up each receive US$10,000. The Cundill History Prize is administered by McGill University in Montreal and awarded by five distinguished jurors. It honours the abiding passion for history of its founder, F. Peter Cundill, by encouraging informed public debate through the wider dissemination of history writing to new audiences around the world. www.cundillprize.com
The previous winners are: Julia Lovell (2019), Maya Jasanoff (2018), Daniel Beer (2017), Thomas W. Laqueur (2016), Susan Pedersen (2015), Gary Bass (2014), Anne Applebaum (2013), Stephen Platt (2012), Sergio Luzzatto (2011), Diarmaid MacCulloch (2010), Lisa Jardine (2009), Stuart B. Schwartz (2008).
About McGill University Founded in Montreal, Quebec, in 1821, McGill is a leading Canadian post-secondary institution. It has two campuses, 11 faculties, 13 professional schools, 300 programs of study and over 40,000 students, including more than 10,200 graduate students. McGill attracts students from over 150 countries around the world, its 12,800 international students making up 31% per cent of the student body. Over half of McGill students claim a first language other than English, including approximately 19% of our students who say French is their mother tongue. www.mcgill.ca
About F. Peter Cundill F. Peter Cundill (1938-2011), a distinguished alumnus of McGill University, was a philanthropist, sportsman, diarist, and renowned global investor. A voracious reader and inveterate traveller, F. Peter Cundill had an abiding passion for history: he believed that it was possible to comprehend the present and arrive at a measured perspective about the future only by first understanding the past. This led him to found the Cundill History Prize. The Peter Cundill Foundation continues to support charities, research projects, and educational and enterprise gifts to young people. www.thepetercundillfoundation....
About HistoryExtra A media partner of the prize, HistoryExtra is the online home of three leading popular history magazines: BBC History Magazine, BBC History Revealed, and BBC World Histories. It is the place to go for accessible and authoritative historical content across all topics and periods. www.historyextra.com