February 16th 2023 in News
Historian of the British Empire, race, gender, and science, Philippa Levine, to chair 2023 Cundill History Prize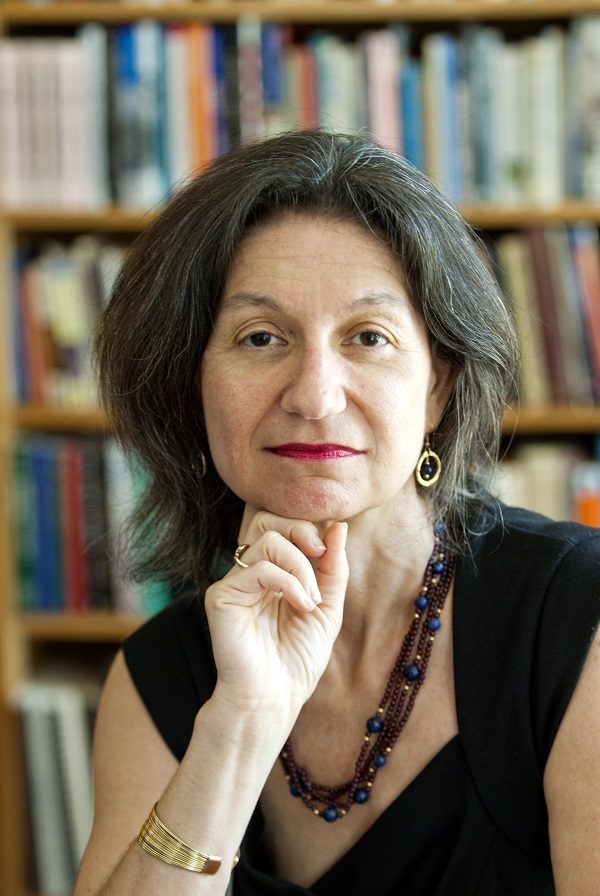 The UK-born, Texas-based multi-disciplinary historian Philippa Levine will chair the jury for the 2023 Cundill History Prize. Levine, whose wide-ranging research interests include the British Empire, gender, race, science, medicine, and society, is Walter Prescott Webb Chair in History and Ideas at the University of Texas at Austin.
Her many publications include The British Empire: Sunrise to Sunset (Pearson, 2007), Prostitution, Race and Politics (Routledge, 2003), Victorian Feminism (Hutchinson 1987), and most recently Eugenics: A Very Short Introduction (2017), which tackles the intricate and controversial history of eugenics.
Levine grew up in the United Kingdom, where she held her first academic post at the University of East Anglia, before moving to the US, holding positions at Florida State University and the University of Southern California. She is a Fellow of the Royal Historical Society and a Fellow of the Royal Anthropological Institute of Great Britain and Ireland.
Levine will chair a panel of world-class historians to decide the shortlist, finalists and winner of the leading international prize for history writing, administered by McGill University.
Philippa Levine said: "The Cundill History Prize shines a spotlight on works of the highest scholarly standards that are not only compelling reads, but also tell us something new about ourselves. In 2023, that has never been more important, and I am honoured to be chairing this year's jury and diving into extraordinary works of scholarship that will also guide our understanding of the contemporary world. I look forward to working with my fellow jurors."
Submissions are now open and publishers have until Wednesday, 12thApril to submit their best works of history for consideration. The prize is open to authors from anywhere in the world, regardless of nationality or place of residence, and to books translated into English.
As of 2020, it has transitioned to a fully digital submissions process. For further information, eligibility details and to submit, please visit: www.cundillprize.com/submit.

US$75,000 are awarded to the winner, making the Cundill History Prize the biggest purse for a work of non-fiction in English, with US$10,000 awarded to each of the two runners up.

Lisa Shapiro, McGill's Dean of the Faculty of Arts, said: "We are delighted to welcome Philippa Levine as Chair of the Jury for the Cundill History Prize in 2023. As a distinguished scholar across many different disciplines, she is the ideal chair to lead our jurors and navigate the diverse themes of historical scholarship that we are so privileged to examine as part of the Cundill History Prize. As our world continues to face various global difficulties with political, cultural, and environmental impact, history has never been more vital to understanding our future."
Following two successive years of running a fully digital programme — delivered to an ever-growing audience through a network of partners including CBC Ideas, Literary Hub, History Hit, BBC History Extra and Literary Review of Canada — the prize returned in 2022 with an exciting hybrid line-up of events and publicity, including a much-lauded in-person Gala in Montreal. The shortlist will be announced in the Autumn/Fall, followed by the finalists announcement shortly thereafter. The winner will be named in late November as part of the annual Cundill History Prize Festival — set to also include the Cundill Lecture and Cundill Forum, alongside new features. The full season calendar and event details will be unveiled later this year.
Last year, the jury chaired by J.R. McNeill awarded the prize to Tiya Miles, professor of history at the Harvard University, for All That She Carried: The Journey of Ashley's Sack, a Black Family Keepsake (Random House), for her story of an enslaved mother and her daughter, which traces the lives of three generations of Black women through one object: a cotton sack. The two fellow finalists were Julius Silver Professor of History and Latin American and Caribbean Studies at New York University, Ada Ferrer for Cuba (Scribner) and Professor of international history at the London School of Economics and Political Science, Vladislav M. Zubok for Collapse (Yale University Press).
The 2023 winner will join an alumni list of world-leading historians: Tiya Miles (2022), Marjoleine Kars (2021), Camilla Townsend (2020), Julia Lovell (2019), Maya Jasanoff (2018), Daniel Beer (2017), Thomas W. Laqueur (2016), Susan Pedersen (2015), Gary Bass (2014), Anne Applebaum (2013), Stephen Platt (2012), Sergio Luzzatto (2011), Diarmaid MacCulloch (2010), Lisa Jardine (2009), Stuart B. Schwartz (2008).