December 3rd 2020 in News
Restoring the voice of indigenous Mexicans: Camilla Townsend wins 2020 Cundill History Prize for "transforming" achievement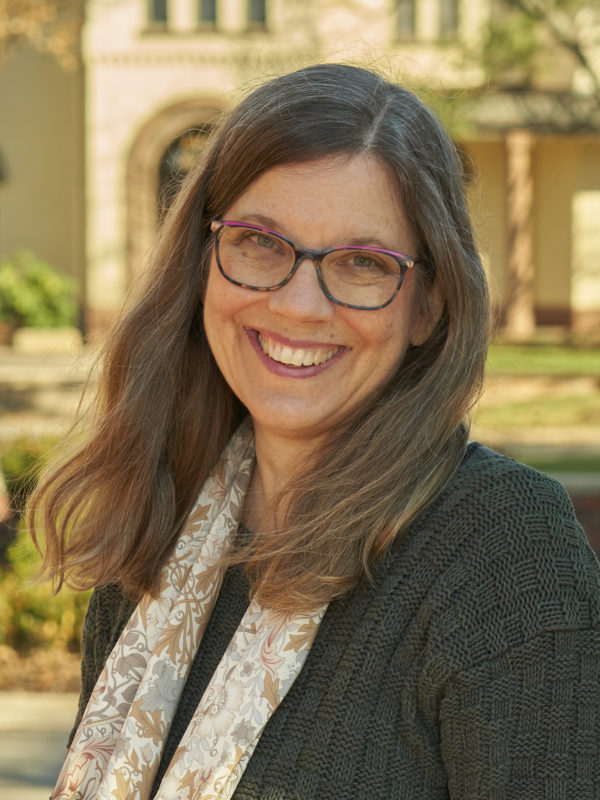 Camilla Townsend, Distinguished Professor of History at Rutgers, has been named winner of the 2020 Cundill History Prize for Fifth Sun: A New History of the Aztecs (Oxford University Press USA). Using previously obscure and rarely-consulted Nahuatl language sources – texts written by the indigenous people of Mexico – Townsend shifts the viewpoint on Aztec history from the only one accessible up until now – the Spanish – and gives an authentic historical voice to the native Mexicans of centuries ago.
Peter Frankopan, 2020 Chair of the Jury, made the announcement during the virtual Winner Ceremony of the leading international history prize, administered by McGill University. He said: "Fifth Sun is a work of breath-taking originality, accomplishment and importance. Camilla Townsend revolutionises how we should look at Aztec society before, during and after the arrival of Europeans in Central America. After more than five hundred years, we are finally able to see history through the eyes of the indigenous people themselves rather than those of their conquerors. Not many books completely transform how we look at the past. This is one of those that does."
The event was broadcast live in partnership with History Hit and hosted by their presenter, Dan Snow. It concluded the inaugural Cundill History Prize Festival, a 2-day programme of virtual events that delivered the prize to its global audience.
The US historian receives US$75,000 – the largest reward for a work of non-fiction in English. The two runners up are Vincent Brown, Professor of American History and African and African American Studies at Harvard University, for Tacky's Revolt: The Story of an Atlantic Slave War; and the award-winning, best-selling British historian William Dalrymple, for The Anarchy: The Relentless Rise of the East-India Company. They each receive a Recognition of Excellence Award and US$10,000.
Camilla Townsend is an award-winning historian and the author of numerous books, including Malintzin's Choices: An Indian Woman in the Conquest of Mexico, Pocahontas and the Powhatan Dilemma, and The Annals of Native America: How the Nahuas of Colonial Mexico Kept Their History Alive, which won multiple prizes, among them the Albert J. Beveridge Award awarded by the American Historical Association.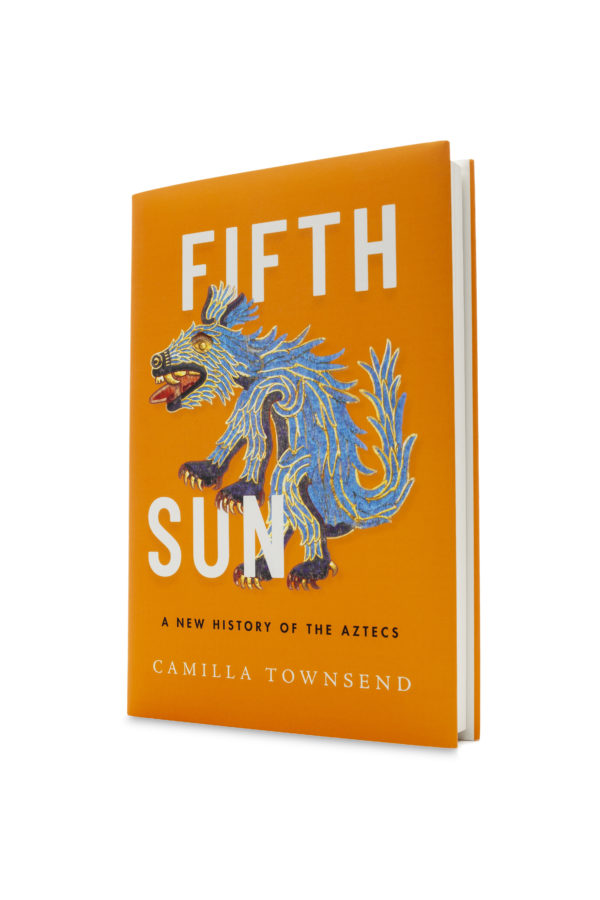 Juror Anne Applebaum said: "Fifth Sun is an elegant, surprising book, one that will make you see the Aztecs through their own eyes and force you to reconsider everything you thought you knew about their civilization."

Juror Lyse Doucet said: "Fifth Sun is a magical book, the kind where you find yourself pausing on pages to absorb the beauty of words and imagery. They transport you – back to the 16th century. The Aztecs were storytellers, but they would not recognise themselves in the accounts of others. Now their own story is so vividly brought to life in their own language, thanks to the scholarly insights and inspiration of Camilla Townsend. Her book not only retells history, it changes it."

Juror Eliga Gould said: "Camilla Townsend's gifts as a storyteller are as remarkable as her path-breaking research. Fifth Sun brings the Nahuatl-speaking inhabitants of sixteenth-century Mexico back to life, revealing how they lived and worked, what they believed and what they feared, and how, in the face of crushing defeat, they adapted, persevered, and survived. This is history at its very best, a landmark in the field."

Juror Sujit Sivasundaram said: "The richly evocative and deeply humane Fifth Sun will stay with me. As a landmark work, it combines brilliant scholarship in Nahuatl sources with an analytical assault which explodes pernicious myths. I will recommend it to anyone wishing to broaden the horizons of their historical imaginations; the reader will emerge changed by indigenous worlds."

Following the China expert Julia Lovell (2019, Maoism), the Harvard Professor Maya Jasanoff (2018, The Dawn Watch), and the British historian Daniel Beer (2017, The House of the Dead), Townsend is the fourth in a group of exceptional authors awarded the international prize since it relaunched in 2017. She joins an impressive list of world-class alumni, from Susan Pedersen to Gary Bass, from Lisa Jardine to Diarmaid MacCulloch.
Julia Lovell kicked off the Cundill History Prize Festival on Wednesday (December 2), delivering the 2020 Cundill Lecture on "Writing Maoism as Global History". The event was brought to an international audience in partnership with HistoryExtra. Later that day, the Cundill Forum, in partnership with CBC Ideas, saw a conversation between the finalists Vincent Brown, William Dalrymple and Camilla Townsend under the headline "As Statues Fall: Heroes, Villains, Victims and the Challenges of History". All three finalists returned for today's Winner Ceremony (December 3), with each of them in a live conversation with host Dan Snow.

Antonia Maioni, Dean of the Faculty of Arts at McGill University, said: "2020 was never going to be an ordinary year for the Cundill History Prize. But as we started navigating the pandemic, we felt, perhaps more strongly than ever, how important a function our prize is playing in bringing the very best history writing to readers – as guidance, as perspective, as a grounding in historical fact when so much is in a constant, confusing shift. We are delighted to close our first ever virtual season with this week's inaugural Cundill History Prize Festival – brought to you wherever you are in the world. The insights of our outstanding jurors, chaired by Peter Frankopan, have shone brightly through our programme. They have chosen three fantastically relevant finalists, and an exceptional winner, Camilla Townsend, who has written a transformative book that will change readers' views the way every Cundill History Prize winner does: as a fantastic read."

Endowed by F. Peter Cundill, a distinguished McGill alumnus, philanthropist, and renowned global investor, the Cundill History Prize is open to books in English from anywhere in the world, regardless of the author's nationality or place of residence, as well as works translated into English.

Previous winners are: Julia Lovell (2019), Maya Jasanoff (2018), Daniel Beer (2017), Thomas W. Laqueur (2016), Susan Pedersen (2015), Gary Bass (2014), Anne Applebaum (2013), Stephen Platt (2012), Sergio Luzzatto (2011), Diarmaid MacCulloch (2010), Lisa Jardine (2009), Stuart B. Schwartz (2008).

For further information and to join the conversation please visit: www.cundillprize.com
For all media enquiries, please contact Daniel Kramb (danielk@fmcm.co.uk) and Kealey Rigden (kealeyr@fmcm.co.uk).